"Tumen shuvuut" JSC, a Tier 1 listed company, presented its semi-annual financial and operational report to public on August 4th, 2020 at MSE. Compared to the same period of 2019, the Company has achieved the following results:
During the reporting period the Company produced 33.5 million eggs which showed an increase of 2 million eggs or 6% growth.

Sales net revenue reached MNT 11.7 billion and the Company recorded a net income of MNT 2 billion or EPS of MNT 10.1.

In cooperation with the "Dion Engineering" Ltd, "Tumen shuvuut" JSC opened the liquid egg factory which qualified the Euro standards.

The newly established poultry farm started to operate with 40'000 chicks in Ikh Bulag in the 21st sub-district, Songino Khairkhan District, Ulaanbaatar.

The company planted wheat in the 864 hectares, alfalfa in 329 hectares and oats in the 216 hectares of irrigated land located in the Uvs province.

It opened a 100 percent organic compost fertilizer factory and started to supply the market.
Please click here for extended information about the company's recent presentation.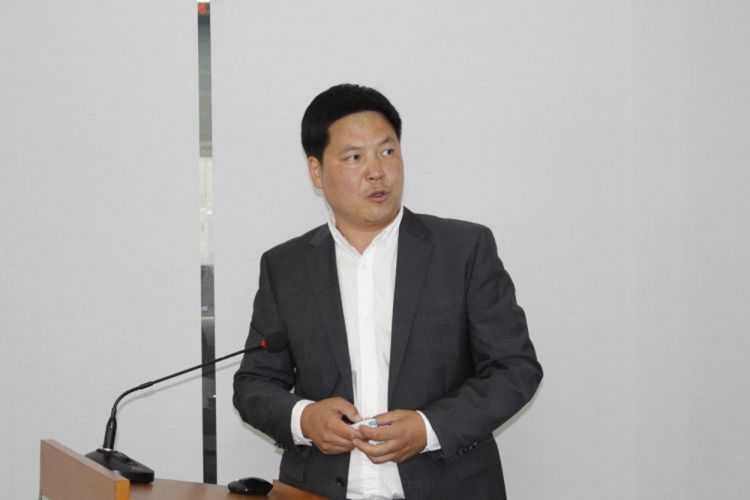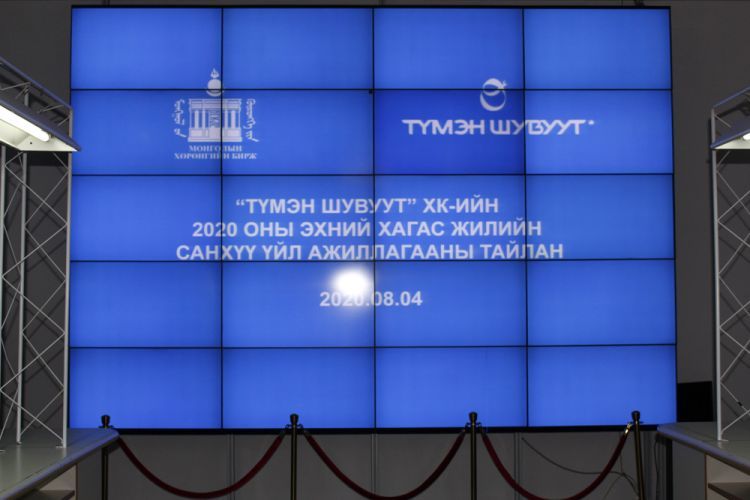 MONGOLIAN STOCK EXCHANGE